Are you looking for ways to get rid of your unwanted car? We make it easy for you. At Everyday cash for cars, you can sell your car to us and receive cash instantly to your bank account.
As the leading cash for car company in Footscray, we offer you the best cash for car deal you can't get anywhere else. The good thing about our service is that you do not need to drive your vehicle to our office to get a quote.
We have in-house quote experts that will give you instant quotes the minute you call us. In fact, you can get top dollar for your car in a matter of a few hours, and we pay instant cash on the spot. Our super pricing system ensures you get the best quote at the current market value for your used car.
Whether your used car is an old model or the new generation type, we pay top dollars for it. Call us today and enjoy our free towing service.
How To Get Cash For Car?
Contact us today and request a quote. This is the most important step in selling your car to us. Make sure that when speaking with our quote expert, you give an accurate description of your vehicle's condition, including where the vehicle is located, and we will be there to pay cash for the car.
What Type Of Car Can I Sell?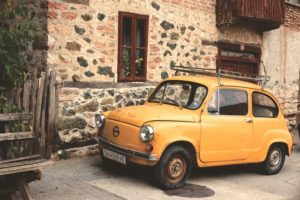 We buy all makes of cars and models – if they are still near perfect condition. You can sell your cars, Jeeps, SUVs, 4X4s, Buses, Trucks, etc. If it's an automatic or manual transmission, we will buy it.
However, we don't buy junk, abandoned, scrap vehicles or totaled accident-wrecked vehicles. We don't offer junkyard services, so we are not interested in buying vehicles that are not functional.
If you want to get the best quote for your car, contact us today.
How Do I Transfer The Car To You?
The process of changing car ownership is very simple. When we come to pick the car you described to us. We will transfer the car instantly to our name.
We instantly pay you cash for your car when the transfer legalities are concluded. No question asked, no last-minute negotiation.
If you want to sell your car for cash in Footscray, contact us right away and get the best quote in Footscray!