If you live in Keysborough 3173 and you want cash for your car or truck, Everyday cash for cars in keysborough is the most experienced car Dealer to tell you precisely what your car is worth, pay you on the spot and tow it away in no time.
Our company has the best in-house car removal team in Keysborough 3173 with instructions to remove your less-than-perfect vehicle in less than 48 business hours – with no additional charges attached.
We are experts at buying used cars in Keysborough, and our achievement speaks volumes in this regard.
We guarantee a no-haggling or last-minute negotiation on our offers. We give you the exact cash with our super-smart pricing system when we pick up your car.
With our excellent team of customer service representatives, state-of-the-art technology, and years of cash for cars experience in Keysborough, we guarantee a seamless car sales experience.
Call us today and get an offer in less than 60 seconds on how much your vehicle is worth today.
Types of Cars 'Everyday Cash for Cars' Buy?
No matter how poor your car condition is, at Everyday cash for cars we specialize in buying different cars.
Below is a list of the types of vehicles we accept:
Used cars
Vehicles with mechanical damage
Vehicles with body damage
Old cars
At Everyday cash for cars, our goal is to assist sellers like you get rid of their unwanted car(s) and give you real value for its worth. We set ourselves a mile apart from our competitions in Keysborough with fair pricing that leaves both the seller and our team smiling to the bank.
No need to haggle with junkyard vendors – our high-priced system is guaranteed to put away your worries and give you the peace of mind you deserve.
Call us now and get a free pick-up service for your unwanted car!
Is your unused car sitting in a mechanic workshop racking up fees? Or is the car getting a ticket because it's parked in a public space? At Everyday cash for cars, we promise a free towing service because we understand your dilemma and the need for a cost-effective way to manage your car without putting holes in your pocket.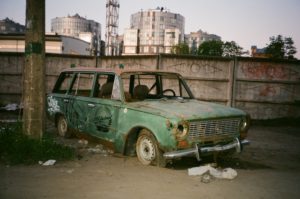 With our new pricing system, we help you get rid of your used car in less than 48 business hours.
No hidden charges and no cost for reviews. We take all the expenses from you when you sell your vehicle to Everyday cash for cars, including the cost necessary to transfer the registration to us.
You virtually don't need to do anything except to describe your car condition, give us the go-ahead to pick the car, and then wait for our towing/removal truck to arrive.
Once you've spotted the driver, introduce yourself, hand over the keys, sign the agreement and you'll get paid instantly to your bank account.
No further question asked!
How Do We Calculate The Price of Used Cars In Keysborough
Different elements make successful bidding on your unwanted car. For instance, the car's location, the worth of your vehicle before it got parked, how severe the mechanical problem is, availability of the car part, the car makes, mileage, model, age, etc.
These factors all play a part and are what determine the value.
To be more specific, the value we bid on older vehicles like a 20-year-old sedan with an electrical fault is not the same as a three-year low mileage sports car with a gear problem.
The exact dollar value for a used car will depend on the current market value of second-hand cars.
So, it can be a bit challenging to predict the value of your vehicle in advance. However, you can solve this problem by calling us and requesting a quote.
Although there is no book value for salvaged cars, however, at Everyday cash for cars our sales reps with over 10 years of experience dealing with cars in Australia, go the extra mile to offer the best deal for every client.
What Do I Need To Sell My Car in Keysborough?
One requirement to transfer your used car to us is to provide us with proof of ownership (like registration renewal) for your vehicle and driving license or other government-issued identification documents.
Once your car document is ready, call us for a free instant quote with a description of your vehicle and a simple form, and a photo of the car, including the VIN, and we will provide you with the best quote possible for your less-than-perfect car.
At Everyday cash for cars, we offer cash for cars that are in less-than-perfect condition, including old or fairly used cars. We bring our experience to bear by extracting value from used cars, allowing us to offer you a fair market price.
There are many places in Keysborough where you can sell your second-hand cars. However, not many places pay the best price for pre-owned cars as we do at Everyday cash for cars. We know how much your vehicle is worth, and we give you the best offer you cannot get anywhere else.