If you're a resident of Campbellfield or around a suburb and you need to sell your car well, you have come to the right place. Everyday cash for cars is the #1 car buyer in Campbellfield.
We are highly experienced in buying used or unwanted cars that you are no longer interested in. If you're considering selling your car on your own then you might face a lot of hassle.
Sometimes selling your car might come with a cost – (emotional attachment) but when you are spending so much to make it better than what it was yesterday, then you know it's time to let it go.
That's why we are the best cash for cars Campbellfield can boast of. We have a state-of-the-art pricing system that guarantees you the fairest price you can get anywhere in Campbellfield.
If you have a used car or an unwanted car that you need to dispose of quickly, Everyday cash for cars is your go-to company to sell your vehicle.
Call us today and get the best quote for your vehicle.
Why We Are The Best?
We have ten years of experience buying used cars, and we are a knowledgeable company when it comes to offering real value for your used car. We provide current market value to any used car we buy.
No haggling, no twisting of arm to get you to sell, and we are a hardworking team with complete dedication to making you happy after every sale.
We know how important your time is, that is why at Everyday cash for cars we don't waste your time with our offer. We guarantee that from the minute you pick up your phone to request a car quote to when we give you an offer, it takes less than 2 minutes.
The fact is if you have your car description handy- your car make, model, mileage, age, for instance, with our super pricing system, you will get an offer within 60 seconds.
Call us now and see how fast and easy it is to sell your used car for cash!
What You Need To Know Before Selling Your Car for Cash In Campbellfield
As an experienced dealer, what matters most to us is that you are happy after negotiation. To make a seamless car ownership transfer, we will need you to have the registration certificate or every other document that will indicate you are responsible for the used car.
If we are satisfied with the car papers and it shows that they belong to you, we instantly transfer your cash to your bank account on the spot—no last-minute negotiations.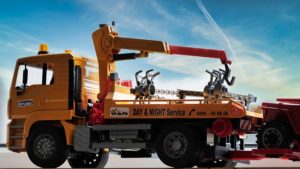 Just tell us where to pick the car and come along with the car papers, and you have yourself a deal. It takes less than 48 hours from when you call us to when you get cash for your car.
We offer to tow the vehicle from wherever it is parked free of charge. So wherever you reside in Campbellfield, we will come over and tow the used car away without additional costs.
What Type Of Cars We Buy
We buy all types of used cars. We DON'T buy scraps or accident-wrecked vehicles. We only focus on buying used cars that are still pretty much in good working condition. No matter how old the car is or the vehicle's make, for instance, if it's still in not-too-perfect order, we are interested.
So what are you waiting for? Pick the phone and request a quote today!